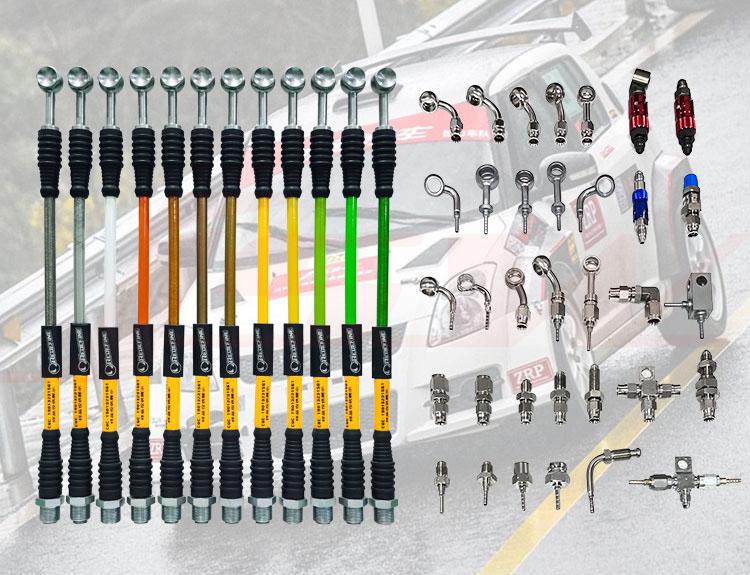 Not all products are listed , if you require products with particular dimensions which is not listed ,
please do not hesitate to contact us for assistance.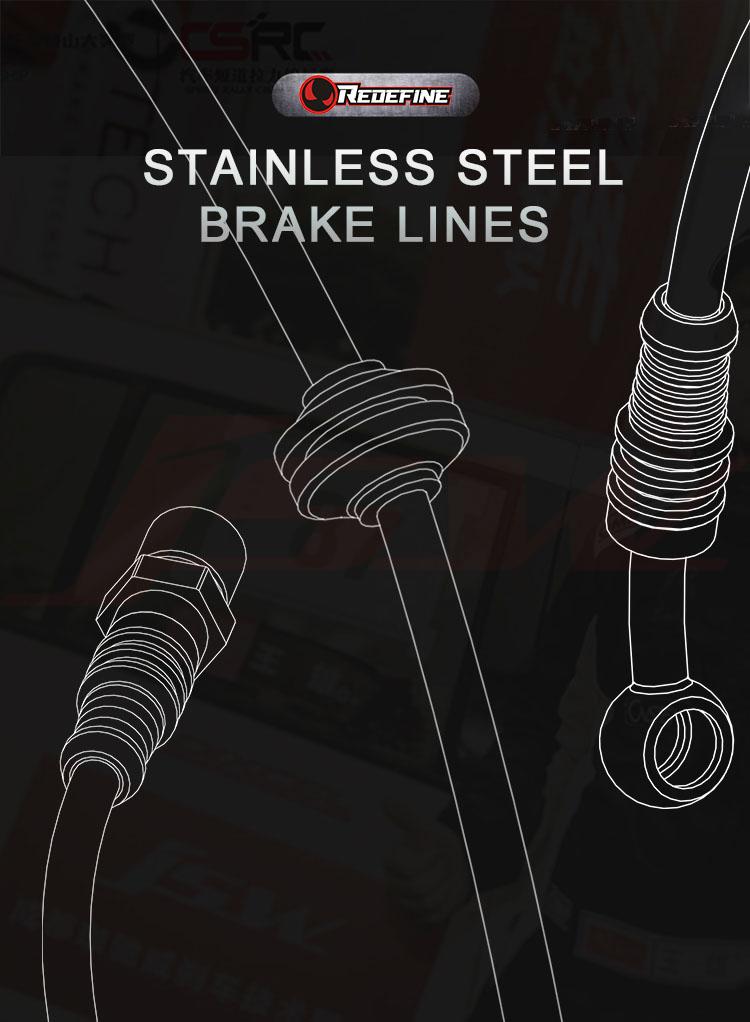 Reduce stopping distance Eliminate brake pedal sponginess Improve driving experience Leak-proof Guarantee
---
Three reasons of choosing REDEFINE Brake Lines

☑Special material high temperature tolerance ✖ expand , soft brake pedal

☑Three-layer structure corrosion resistance ✖ brust , mushy brake

☑Quality assurance enhance safety ✖aging ,brake fulid leaks
Most of the original Brake Lines are made of rubber, after 2-3 years ,it will age and expand over time,
and the defect will become more and more obvious when braking continuously at high frequency.
STAINLESS STEEL Brake Lines features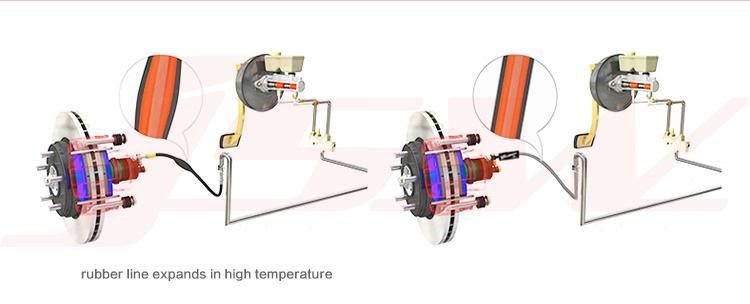 Higher tolerance of elevated temperature operation. Higher maximum working pressure and higher burst pressure than rubber brake hoses. Brake pedal firmness feels more responsive and more safe braking.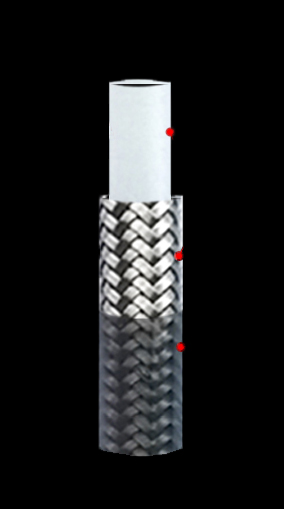 INNER LAYER
PTFE
High Temperature Tolerance. Strong corrosion resistance.
Compatible with all brake fluids.
MIDDLE LAYER

STAINLESS STEEL
It provides consistent braking performance without spongy feelings
when in long time high temperature and working pressure.
OUTER LAYER

PROTECTIVE PVC COVER
Strong corrosion resistance to increase using life.
Every Redefine brake line is 100% pressure tested and guarantee no leaks.

---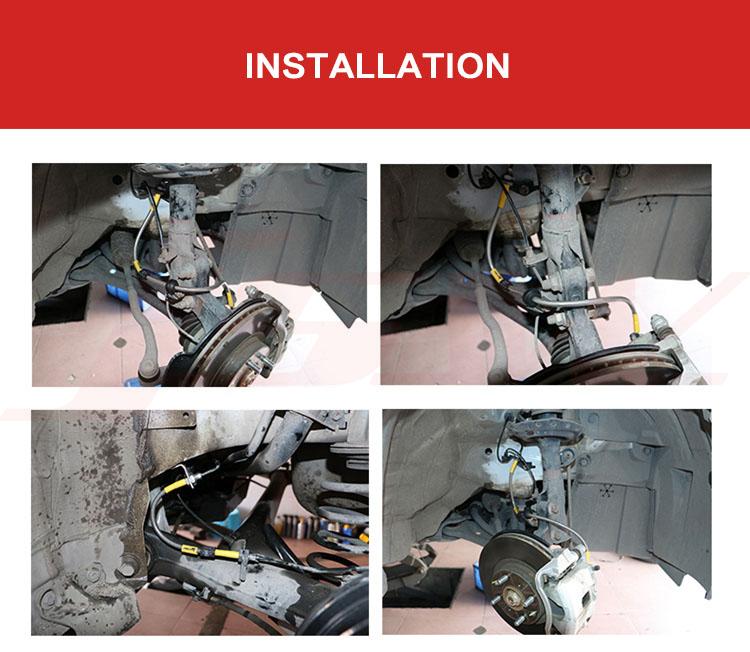 BRAKE PEDAL FIRMNESS FEELS MORE RESPONSIVE
SOLVE SOFT BRAKE